DISCOVERING TOMORROW'S LEADERS, TODAY
Through our full-time Fellowship, we find people working on plans to make the world better in a big way. Then we help them become impactful leaders by connecting them with the tools, resources, and communities they need to bring their ideas to life.
ALL ABOUT THE FELLOWSHIP
For over 35 years, Echoing Green has been on the front lines of solving the world's biggest problems by raising up transformational leaders who challenge the status quo.

We seek leaders who bring deep knowledge and passion to designing solutions with and for their communities. Fellows are lifelong members of Echoing Green's community and work across issue areas to advance equity, including education, climate justice, human rights, health, and more.
EVERY FELLOW GETS OUR PROVEN SUPPORT MODEL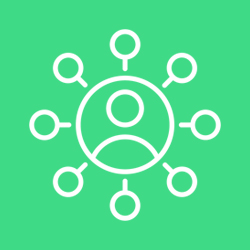 Capacity Building
Leadership Development
A comprehensive program to build and grow leadership skills and develop the strategies needed for ideas to thrive.
Wellness and Wellbeing Support
Ongoing support focuses on mental and emotional wellbeing along with self-care workshops designed specifically for the struggles of entrepreneurship.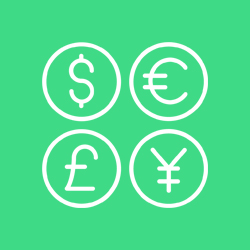 Capital
Expert Resources
The programs team facilitates the Fellow experience and connects these leaders to experts and opportunities according to their needs.
Seed Funding
A stipend over 18 months (80,000 USD). Funding offered to for-profit organizations is in the form of recoverable grants.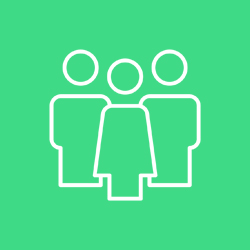 Community
Virtual and In-Person Convenings
Gatherings to connect Fellows within and across classes, regions, and communities to build strong ties among Fellows over their entrepreneurial journey.
Expert Support
A suite of pro-bono support from leading professionals to build organizational capacity and help navigate the social innovation field.
Opportunities to connect with experienced business leaders committed to supporting positive social change globally.
"Echoing Green supported me when no one else would put money on the table to make this happen. One grant can lead to so much."
Van Jones
1994 Fellow, Founder of Ella Baker Center for Human Rights, Author & Political Commentator
OUR UNIQUE SELECTION PROCESS
The methods we use to identify high-potential leaders have been refined over three decades, and the results speak for themselves. Three rules guide the Echoing Green search and selection model, even as we're always adapting to stay ahead of the curve.
Seek out overlooked places
We prioritize funding leaders and communities less likely to connect with traditional investment.
Include all kinds of talent
We cultivate a diverse network of social impact talent across a breadth of ethnic, gender, religious, and economic backgrounds.
Evaluate potential in new ways
Fellows are more than their business plans—so we focus on indicators of lifelong leadership, looking beyond traditional benchmarks such as previous financial success or business school degrees.